Internal Bundle Cleaning Robot "IDROBOX"
The IdroBox by Idrojet S.r.l. – Italy is a pneumatic flex-lance internal bundle cleaning robot for Heat Exchangers, which is an powerful support for all companies providing cleaning of heat exchangers, among others, for heat and power plants and petrochemical factories.
Thanks to its ultralight design the safety and comfort of the operator are increased as well as efficiency.
Performance of the cleaning process is increased up to 4 times compared to manual works, what leads to significant costs savings of the cleaning process.
The IdroBox by Idrojet S.r.l. – Italy allows to work with different outside diameters of flex lances without any additional tools and exchanging elements.
The IdroBox by Idrojet S.r.l.  Italy, keeps adjustable, constant speed of cleaning for the whole length of tube. Despite the small size and the weight of the device, the operator can use optional balancer to improve comfort of cleaning heat exchangers.
The modular design of the IdroBox by Idrojet S.r.l.  Italy, allows to connect a few ones into one IdroBox Combo and operate several lances at the same time with the synchronized drive.
Main features:
Able to use different outside flex-lance diameter without changing any elements from 8 mm to 15 mm;
Ultra light weight only 9 kg;
Air treatment station with 2 mt air hose;
Protection rear hose
Always included in the price : tools + accessories + flight case.
Standard scope of delivery includes wide range of accessories:
IdroBox unit,
Air Treatment station with air hose 2m,
Stainless Steel Guiding tube ID 26mm, 400 mm length,
Protection rear hose 400 mm,
Specially designed flight case,
5 sets of FIP cones, stop-ends, hose catchers for different diameter of flex-lances,
Tools,
Additional high friction belt,
Manual.
IDROBOX COMBO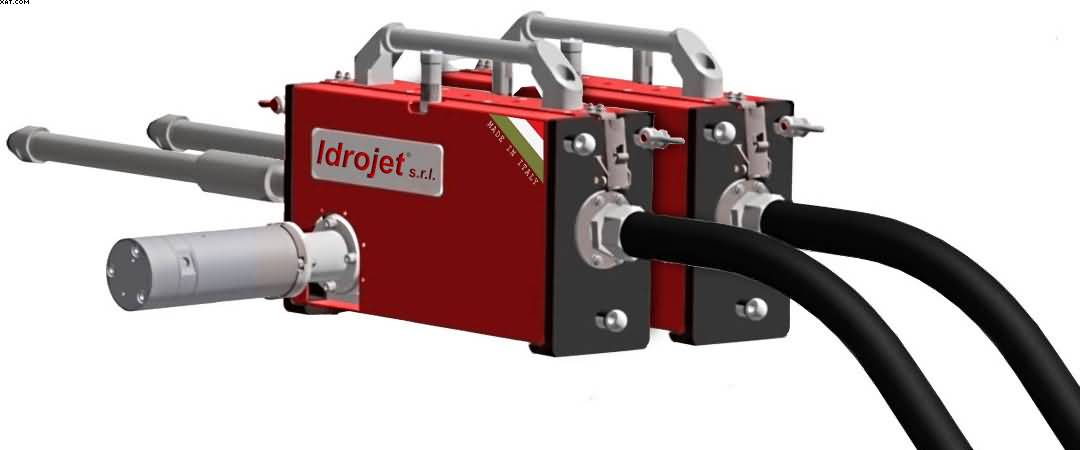 VIDEOS
[embedyt]https://www.youtube.com/watch?v=stZKfqLT-g4&t[/embedyt]
[embedyt] http://www.youtube.com/watch?v=o1eiqyG-TZk[/embedyt]